So come to find that my storage array is full. Went through the guide and adjusted the max and mins of numbers of backups. I thought that would have triggered a cleanup but nope. That was 3 days ago. I've also tried running cleanup.bat 10% and get the following error: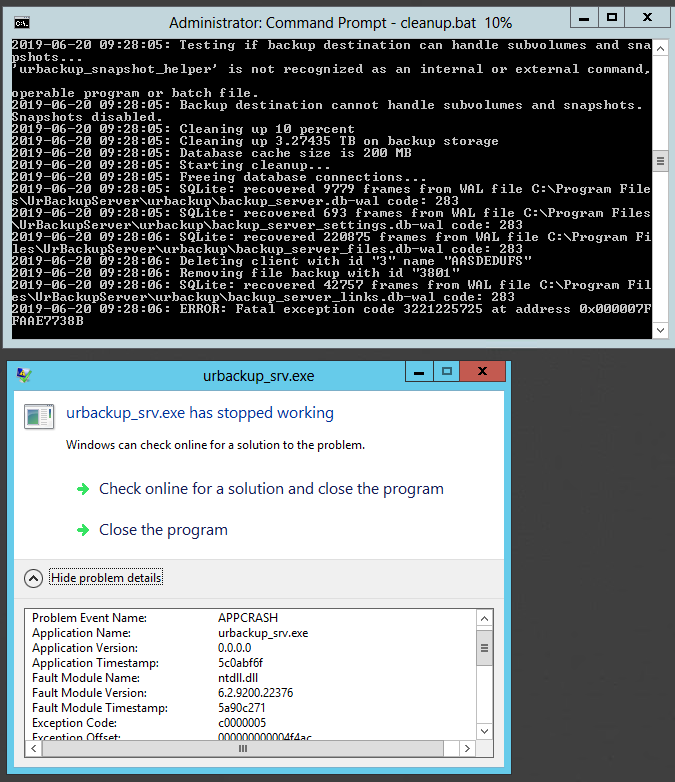 It's a windows 2012 server.
Any guidance appreciated.