Hi,
After adding pre-backup scripts to some clients, their backup status became inconsistent. As the attached image shows, the backup occurred recently on these clientes but the status is in red stating that there were no recent backups.
Is there a need of some output on the prefilescript.bat to get this right?
Info:
UrBackup Server 2.3.8 on CentOS 7.6
Windows clients with a prefilescript for 7z compression before backup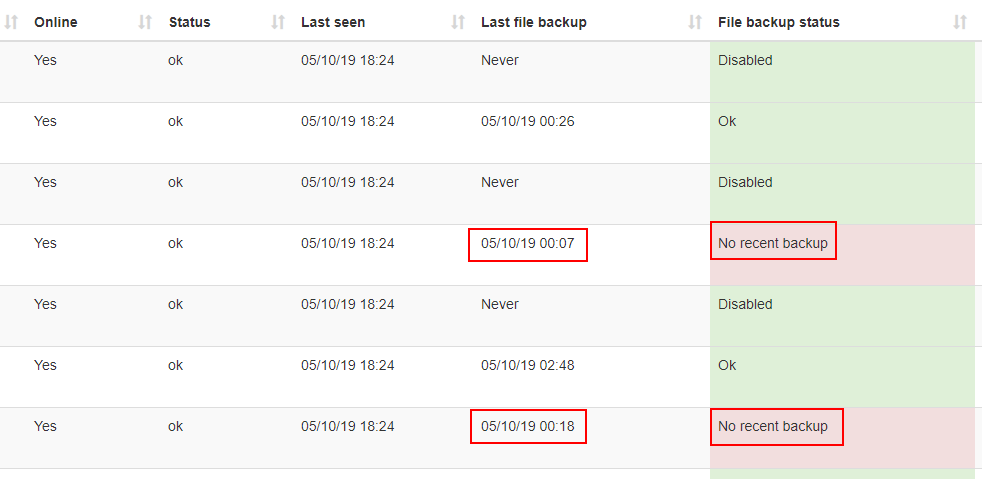 Thanks!