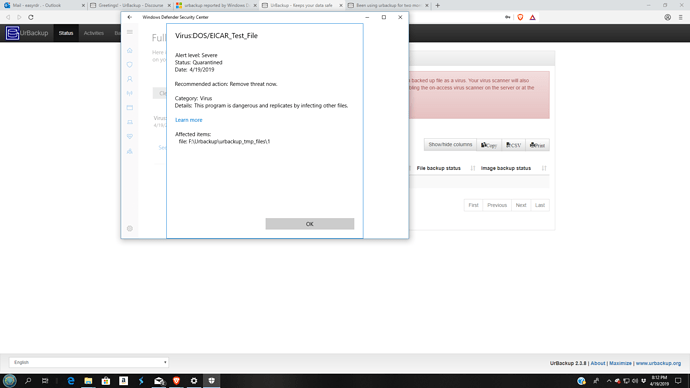 Virus:DOS/EICAR_Test_File
Alert Level : Severe
Status: Quarantined
Date 4/19/2019
Recommened action: Remove threat now
Catagory: Virus
Details: This program is dangerous and replicates by infecting other files.
Affected items: file: F:\Urbackup\urbackup_tmp_files\1
Ok, getting these warnings from Windows Defender and Sophos Home Premium on two different computers.
Downloaded my server and client from Urbackup.org. Am I getting false positives or is something going on. Downloaded and installed yesterday.