Hi,
some time ago I successfully set up several servers with webinterface access via https on Debian Jessie (urbackup-server 2.0.32 probably).
However, in the latest Debian Stretch (stable OS fresh installation with Apache 2.4.25 and urbackup-server 2.1.19), the webinterface is loaded partially only.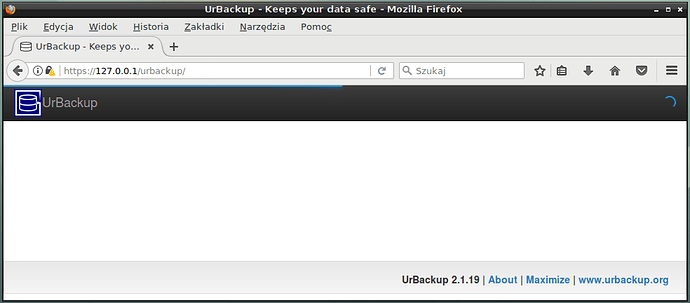 There is nothing more happening than you can see on the picture above (progress indicator rotates).
I ask for help, how to fix it?
Regards,
Arek
And an update:
I used nginx instead of apache, and now https connection works correctly