Hi, I'm assuming this on a Windows 7/8/10 client? Do you have Shadow copies enabled on this pc? By default Windows enables it for system restores, but it only reserves a very small amount of disk space. On my computer only 1%. You could try to increase the size the allowed disk space for Shadow copies. This should prevent the Volume Shadow copy from being deleted mid backup as seems to be the issue looking at the logs.
Windows 7 client.
Shadow copy service is set to manual and not running.
restore points enabled on C: with no HDD space allocated.
Just tired another backup and failed with same errors.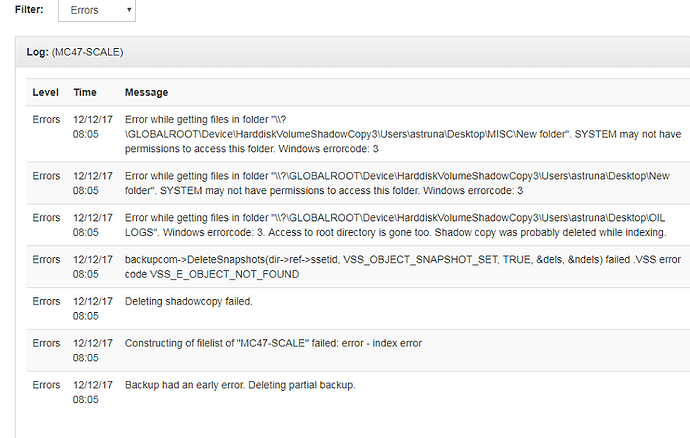 I thought it was on the thunderbird dir, but i removed it and still getting same error.
thoughts on "SYSTEM may not have perms to access this folder"?
Could you perhaps allocate more disk space to the C: restore points? like 3-5%?
Or did you already try this?
Yea i tried that and same error.
yep…
i moved it 5% (15GB)