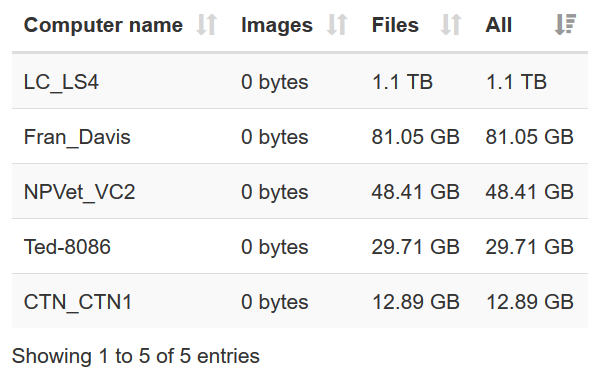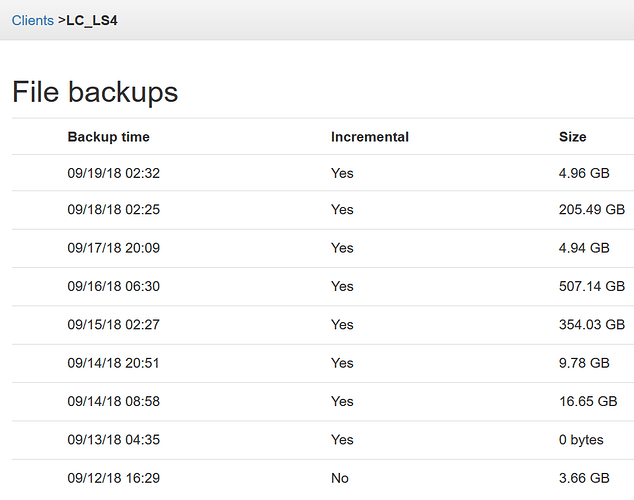 One full backup and one incremental for Fran Davis and the stats show like two full backups.
For LC one full backup (a small folder for testing) and multiple incremental (adding additional folders of larger amounts) the stats look realistic.
To be truly useful statistics should only be actual disk usage, no hard-links. Let us know space usage for each client and free space without having to look elsewhere. The pie chart should be entire drive space, not just space used. There should also be an option to assign clients to alternate drives instead of assigning drives to folders. Not everyone wants to run an expandable raid solution.