Hello,
My current server setup is using a FreeNas as storage and jail as the server.
When i restore a Hyper-V VHDX the VM will not start i get the following error.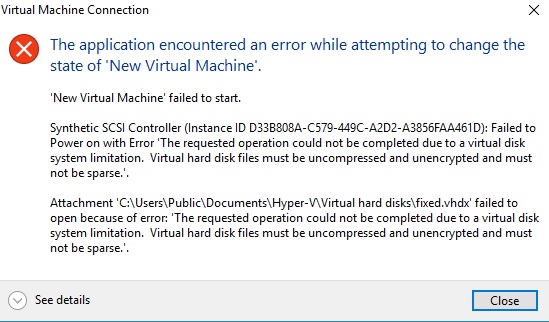 The only way i can fix it is using a powershell command for example
Convert-VHD -Path .\testserver.vhdx -DestinationPath .\fixed.vhdx
But this takes more time if we were to restore a disk.
Does anyone know why this happens?