Hi everyone!
I'm writing this post because have small problems with UrBackup.
I spoke with QNAP support about UrBackup on my machine. They suggested me transfer my program to cointainer with Ubuntu or Debian system. Okej!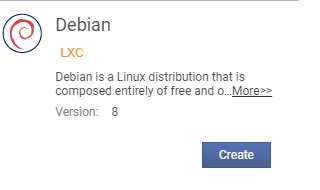 I use this command
echo 'deb http://download.opensuse.org/repositories/home:/uroni/Debian_8.0/ /' > /etc/apt/sources.list.d/urbackup-server.list
apt-get update
apt-get install urbackup-server
And i checked port listening
    root@URBackupVirtual:~# netstat -plt                                                                                                                                                                                                                                                            


Active Internet connections (only servers)
Proto Recv-Q Send-Q Local Address Foreign Address State PID/Program name
tcp 0 0 *:55413 : LISTEN 370/urbackupsrv
tcp 0 0 *:55414 : LISTEN 370/urbackupsrv
tcp 0 0 *:55415 : LISTEN 370/urbackupsrv
udp 0 0 192.168.20.247:35623 : 370/urbackupsrv
I downloaded client for Windows 10. It's my test platform. I haven't connection with my server.
Qnap have specific network option. I change NAT version to BRIDGE.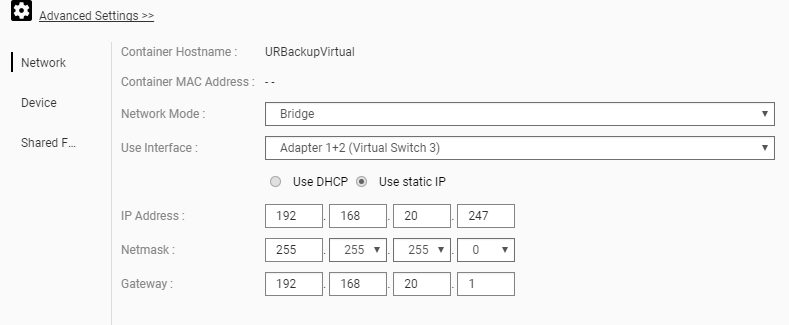 What's is wrong? Debug option? Test connection?
This option was working. https://forum.qnap.com/viewtopic.php?f=320&t=109443 but i prefer container.