Hi Guys,
It took me a while to get started and to understand how it all works. Its a bit frustrating that if you want to change just the column order, that the whole javascript breaks down. I'm also not a huge fan of that datatable js library, since its really hard to customize the controls.
Although mambojuice made great improvement on the style, his initial mockups are still quit different that the current code. Also the whole page requires merging of existing funtionality if you ask me. So this is a rough first attempt: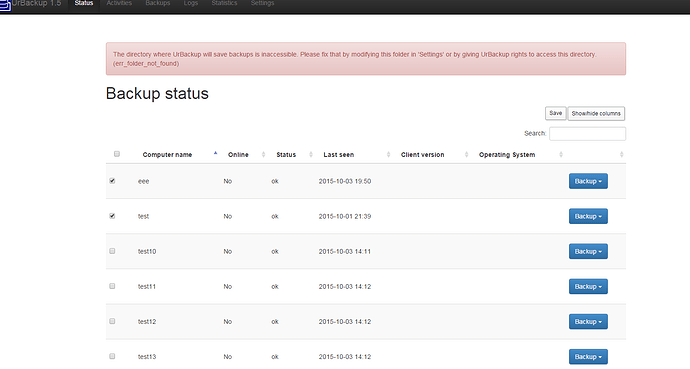 My plans are:
Make a checkbox in the header, to check and uncheck all clients, instead of the buttons below.
Reduce the number of columns in the header and merge some of them and create a detail view (if you click on the row, with the extra information). So for example you have the column status: which indicates both image and file status.
Remove or move/style the save button, why do we want to have a pdf/excel of this table?
Remove the show/hide columns: Some columns whill be shown in the overview, other when you click on the row.
A filter row, to filter on all columns
What do you guys think?