Hello UrBackup-Team,
it would nice and usefull to mark the Backups comment or descriptions.
e.g. like this edited screenshot for add Comment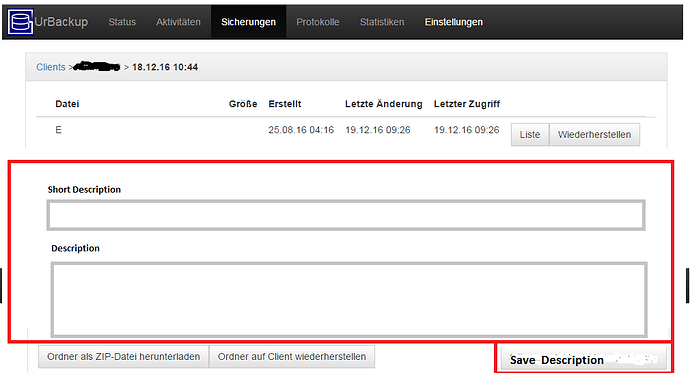 this should be shown Backup page (e.g. see edited screenshot above)
<img src="/uploads/default/original<img src="/uploads/default/original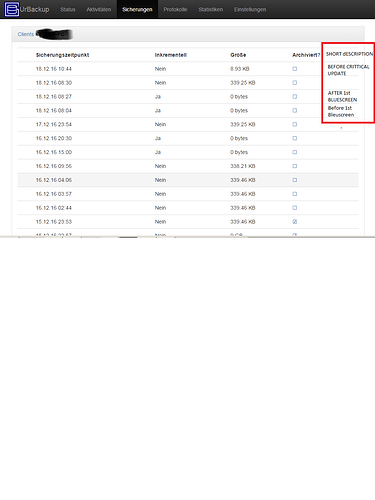 The image backups will not be show in the webfrontend, if there will be be added i side for this i would appreciate it.
I am not shure if this is an other feature request, please inform me if this is needed.
Eventually it is usefull to make a comment by starting a manual Backup
in the frontend or the client software.
A search function would be nice but the first time the browser search function will do the same.
So I hope many people find this a great idea and thiswill be accepted and implemented by the developers.
Greetings
watchdog76