Hi,
I want to restore a gpt image and I get the error message "error writing gpt"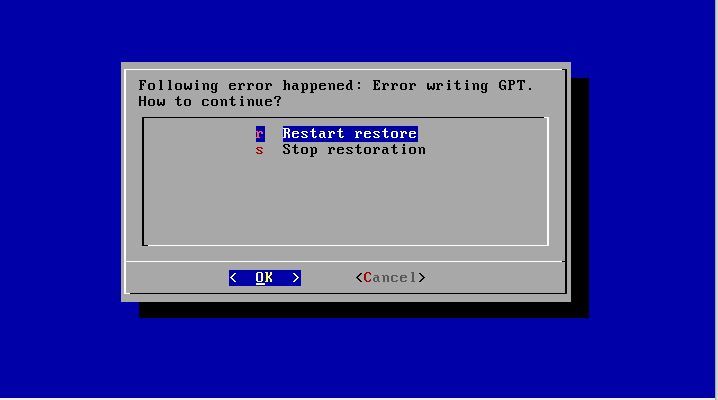 Im using the restore CD 2.0.3-2. The image was created using URBackup version 2.1.15 on Windows.
I'm trying to restore this image within virtual box. Might that be a problem? MBR partitions work without problems.