Hi All,
Please take a look at the screenshot below: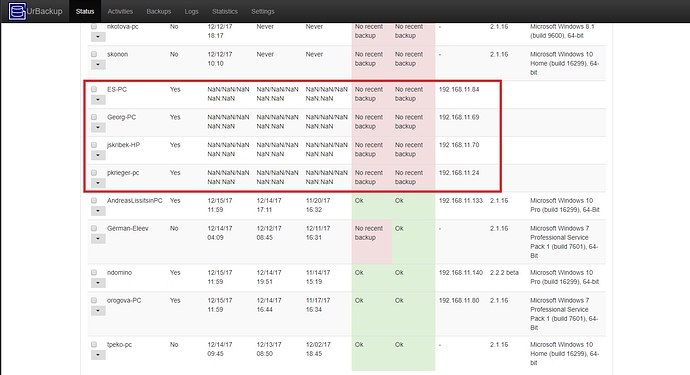 The clients are apparently online. On the client side it says it is connected with local server, however even though the server interface can see IPs, etc. it cannot start any sort of backup.
Any idea what is wrong here?