Hello guys,
I've open a new discution on this topic cuz I cound't find any other discussion where my concerns were fullfiled.
Mention apart to developers that bring us such an useful solution to our daily tasks with this fantastic tool…
I have passed several months testing and trying out this app, with about 25 Windows-based PCs in same subnet and having some issues with specifical clients that connecting to server seems harsh to them…i haven't figure it out yet on how to solve it and I think this could be a fine point of discovering bugs …
First Case:
Having an Online Client, when admin manually start an incremental backup goes erroneus an backup process stops. Looking at the logs:
"Error sending signature to client"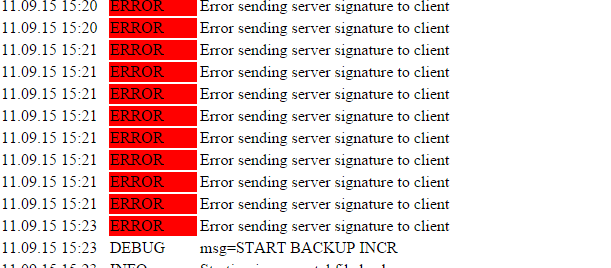 Second Case:
Having Clients that doesn´t recognize ever again the server, only first attempt of backup was succesfully made and never could ever connect again with server. I've tried re-installing Urbackup client in those machines but fault remains.
Please feel free to add your wise inputs here, I would be glad to help you guys to better understand actual situation here…
Have a nice day you all…