Update 2: It started to revert itself again during an image backup. Attached a photo showing this craziness…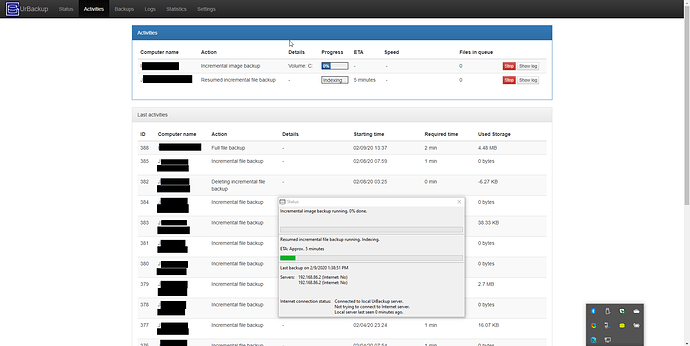 Update: I was able to get the client to identify correctly by uninstalling Urbackup from the client, rebooting, then installing the client-specific build from the WebUI. I still want to know why this happened and how to ensure my backups are still good?
A few days ago one of my clients began running backups as if it were another client.
I have 2 clients, I-PC and J-PC. J-PC runs backups as expected as J-PC. The issue is I-PC started to run backups as J-PC. On the WebUI it shows I-PC has been offline for a few days. If on I-PC I click the utility in the notification tray and do a file backup I can see on the WebUI that a backup starts for J-PC (although J-PC is actually powered off).
I have tried to download the client software again from the drop-down on the WebUI under I-PC but it didn't change anything. I've also restarted the server and client with no change.
I need help fixing this and need to know if my backups are still valid or if they are totally compromised now?