Hi,
Thanks for a nice product.
I think the client (Windows) could be much better tough.
An easier way to select folder whould be great, like where you get an browser for all the drives and folders in the computer and you can select the folder you whould like to backup, like the one CrashPlan have.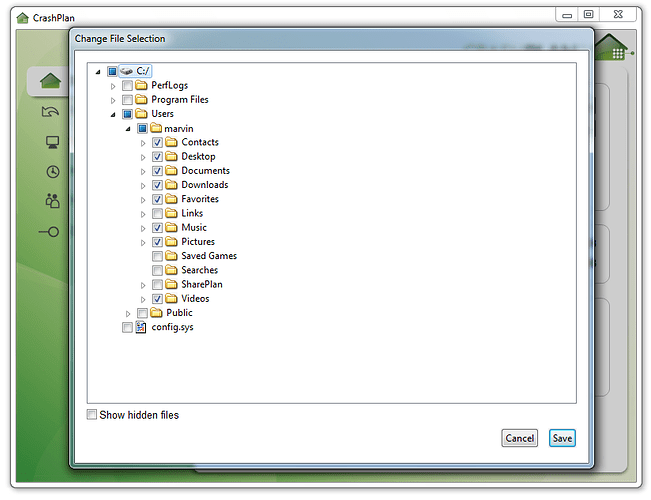 That will also give an easier exclude function.