Hi
When I select the IIS Config Writer and IIS Metabase Writer in the Windows Components to backup window, they do not get saved, and hence do not get backed up.
As you can see from the screenshots below, I select and apply the two items in addition to Task Schedule Writer but when I go back into the settings, only the Task Schedule Writer is still selected (and it does get backup up).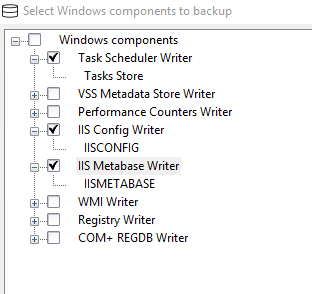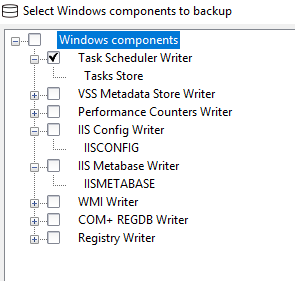 OS Name:                   Microsoft Windows Server 2019 Standard
OS Version:                10.0.17763 N/A Build 17763

Tray Client Version:       2.4.10

Server System version:     9.19

Please let me know if you need any other info and thanks for your help.