I've had UrBackup 2.1.20 on server 2012 R2.
After i backup first client I find that IE no longer connects to the server UIhttp://localhost:55414/.
Press Login button and Web UI just look like: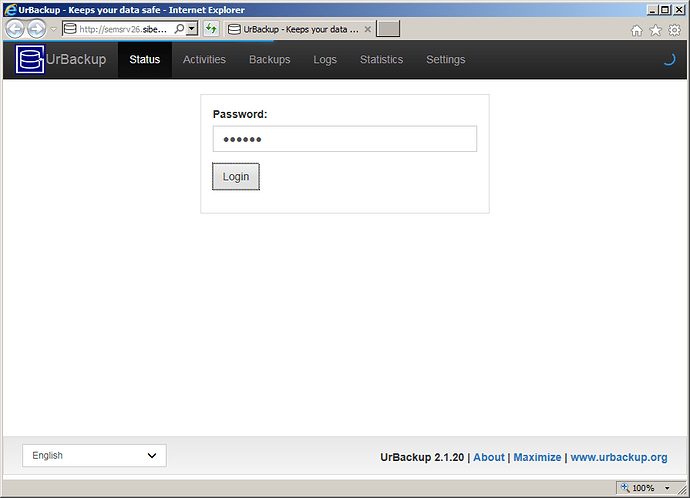 no other actions work.
In google chrome work fine but i dont want to install chrome on server.