I have a client that is backing up to a local server and an internet server.
The backups to the local server are working fine.
But when I enter the internet settings on the client the internet server name keeps getting blanked out and the port reset to 55414 instead of the correct port number.
I can reset these settings but they soon get blanked out again.
The new settings had appeared to work a few days ago and the backup to the internet server started but when I checked again today I found the internet settings blanked out again. Checking the internet server I see the client got to 29% complete before stopping.
What it should be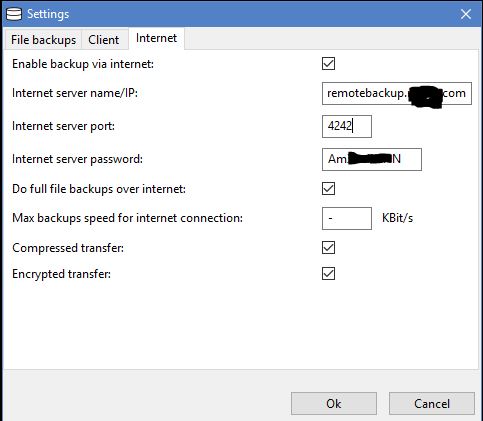 What it keeps reverting to